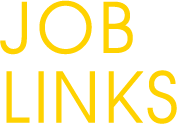 Below are a list of employers who post job openings on their websites. Click on the name of the company to go to their website. If you are an employer and you would like to add a link to your site to this page, please click here.
Covenant Security Services — The Covenant companies would like to encourage you to review our available opportunities. We are known leaders and innovators in the security industry as we protect and defend U.S. Government and corporate interests throughout the world. It is Covenant's goal to provide a positive environment that leads to the professional and personal growth of our team. It is our belief that our employees are the key to our success and are the company's greatest assets.
Waukesha Pearce Ind. — Waukesha Pearce Ind. Natural Gas Engines
Jason's Deli — To view menus and a brief history of our company please check out our website. You may apply online or in person.
Weidner Apartment Homes — Weidner Apartment Homes is a real estate investment company that provides quality apartment home living. We manage our properties for the long term through teamwork, communication, growth and excellence in service. Our people are our most valuable asset.
Dixie Electric, Inc. — Dixie Electric is a well established electrical contractor known for its quality, service and dependable product lines. Dixie Electric gained this reputation through its valuable employees and prides itself on its ability to gain and maintain top industry talent.
City of Odessa — City of Odessa Job Listings. Apply Online or in person at City Hall in Human Resources on the first floor located at: 411 W 8th Street Odessa, TX 79762
Eyemasters — Eye Care Centers of America, Inc. (ECCA), is one of the nation's leading optical retailers. Headquartered in San Antonio, Texas, ECCA opened in 1984 and has since grown to over 400 locations under the trade names of EyeMasters, Binyon's, Visionworks, Doctor's VisionWorks, Hour Eyes, Dr. Bizer's ValuVision, Doctor's ValuVision, Dr. Bizer's VisionWorld, Stein Optical, Vision World and Eye DRx.
DCP Midstream — DCP Midstream leads the energy industry in the U.S. as one of the three largest gatherers and processors of natural gas, and one the largest producer of natural gas liquids. DCP Midstream is jointly owned by ConocPhillips and Spectra Energy.
Security State Bank — We are not your conventional bank. We would describe ourselves as a typical, hard-working, fun-loving, customer and employee-oriented . It's not uncommon to see us doing comical skits or celebrating one another's successes at employee meetings or taking our customers on hunting trips. The bottom line is we strive to put our customers first when it comes to banking services, and we strive to put our employees first when it comes to daily life in the work environment. We refuse to be average. We are a profitable, innovative, growing company with a focus on smart business practices. We were named as a "Top 20" industry earnings performer by the Independent Community Bankers of America. We are the best in our market because we are committed to continual improvement and quality in everything we do—especially when it comes to lending. We also continue to top our results in execution. We maintain operation discipline through systems, processes and high standards. Above all, we believe our most valuable resource is our people—energetic, diverse, innovative, trustworthy thinkers who care as much about doing great work as they do about being great people. We know every employee is integral to our success and has something important to say, and we believe you should have a say when it comes to the direction of the company of which you are a part. Individuals here are worthy of an ally, a coach, support and encouragement. So, if you are not a skilled, service-minded, team-playing, creative overachiever, this may not be the place for you. We are always on the lookout for new Security State bankers. Of course, we are an equal opportunity employer. We have offices around the Permian Basin (see Our Locations for more information), but regardless of where you are, we are committed to nurturing a positive environment by hiring talented, local people who share a commitment to creating banking perfection and want to have fun doing it. Security State bankers thrive in teamwork and high energy, believe in the ability of one individual to make a difference, and are passionate about their lives and their work. SSB pays for the employees' portion of health insurance premiums and offers affordable premiums for the employees' dependents. Submit your resume anytime. Fill out the application by clicking here. Fill out an application in person at any branch location. Resumes and applications can be turned at any branch location, sent by fax to (432) 368-3709, or sent by email to: careers@ssbank.com .
Warren Equipment — In 1971 the owners of Treanor Equipment Company, a Caterpillar dealership headquartered in Odessa, Texas, founded Compressor Systems, Inc. to enhance the sales of gas engines to the compression industry. The original owners included two members of the Treanor family and Johnny Warren, then CSI's General Manager and a minority shareholder. Mr. Warren and his family bought out the other stockholders in 1975 and have owned a majority of the company since that time. Today, Warren Equipment Company operates Compressor Systems, Inc., Ignitions Systems & Control, North American Power Systems, Pump Systems International, Rotary Compressor Systems, Inc. and Warren CAT. These companies operate in fourteen states, have approximately 1900 employees and supply products to clients throughout the United States and various international markets. Our commitment is to exceed the needs and expectations of our customers by providing products and services that are an excellent value, perfect for their purpose, delivered on time and with reliable operation. Through keeping this commitment and building long-term relationships, we have achieved customer and employee satisfaction.
Ref-Chem, L.P. — Ref-Chem is a merit-shop, heavy industrial construction, maintenance and engineering organization with an annual sales volume of over $100 million. Since our inception, we have constructed grass-roots facilities, plant expansions, revamps and retrofits, and in-plant contract maintenance services. We serve the petrochemical, chemical, oil and gas, refining, air separation, minerals processing, power, cement and manufacturing industries. Ref-Chem is always looking for bright, talented people. Ref-Chem, L.P. is an equal employment opportunity employer and does not discriminate against employees or job applicants on the basis of race, religion, color, sex, age, national origin, disability, veteran or family status, or any other status or condition protected by applicable state or federal laws.
Energi Personnel — Energi has been meeting the staffing needs of our West Texas clients for over 16 years. Combined, our staff has over 40 years of experience in the staffing and employment industry. Our offices are conveniently located and have complete interviewing and testing facilities, enabling Energi to recruit superior talent for short and long-term assignments. A commitment to quality has earned Energi the reputation for being a leading provider of temporary, contract and direct-hire staffing in Midland, Odessa and surrounding areas.
Grande Communications — Born in Texas, with roots a decade old, Grande Communications is a Texas-based communications company providing residential and business customers with high-speed Internet, local and long-distance telephone and digital cable services over a single network. Grande is building a new, high capacity, fiber-optic network from the ground up, using the latest technological advancements in broadband communications. Grande is continually searching for talented individuals to joing the Grande Team.
AT&T Services Inc. — Don't miss this opportunity to join the company recognized by Fortune magazine as the World's Most Admired Telecommunications Company and ranked #2 on DiversityInc's list of 2009 Top 50 Companies for Diversity. Take advantage of our paid training and wide range of career possibilities. AT&T offers a competitive salary and benefits that include medical, dental, paid vacation, and more!
Synetra — Synetra partners with leading technology companies and employs highly trained experts so that we can provide the IT and communications solutions and services that best fit your organization. We are always looking for certified people to help us grow.
Ref-Chem, L.P. — Ref-Chem is a merit-shop, heavy industrial construction, maintenance and engineering organization with an annual sales volume of over $100 million. Since our inception, we have constructed grass-roots facilities, plant expansions, revamps and retrofits, and in-plant contract maintenance services. We serve the petrochemical, chemical, oil and gas, refining, air separation, minerals processing, power, cement and manufacturing industries. Ref-Chem Company was founded in 1957 in Odessa, Texas to meet a growing need for contract maintenance in the emerging petrochemical complex that was being built in Odessa. After the complex was complete and maintenance services were in place and operating, construction services were added to Ref-Chem's capabilities. The company quickly developed a reputation for professionalism, quality workmanship, and delivering customer satisfaction not only in Odessa but also in other parts of West Texas and the Permian Basin including New Mexico. This reputation allowed expansion to projects in Oklahoma and Kansas. The corporate structure and ownership has changed through the years, the name has gone through changes, but the ideas and principles under which the company was founded have continued as the company strives to provide professionalism, quality workmanship, and delivering customer satisfaction. Ref-Chem is always looking for bright, talented people. Ref-Chem, L.P. is an equal employment opportunity employer and does not discriminate against employees or job applicants on the basis of race, religion, color, sex, age, national origin, disability, veteran or family status, or any other status or condition protected by applicable state or federal laws.
Farmers Insurance and Financial Solution — Farmers Insurance Over 80 and still going strong Founded in 1928 and headquartered in Los Angeles, Farmers is one of the largest and most respected insurance brands in the United States. Foremost Insurance Group, located in Michigan, was acquired in March 2000. It leads the industry in insuring specialty products such as mobile homes, motor homes, travel trailers and specialty dwellings. Bristol West Holdings, Inc., based in Davie, Fla., became a part of the Farmers Insurance Group of Companies in July 2007. Bristol West began providing private passenger Auto insurance to Florida residents in 1973, and since that time, it has grown to be a leading provider of liability and physical damage insurance - focusing exclusively on private passenger vehicles across the United States. Part of the Zurich Financial Services Group, the companies that comprise the Farmers Insurance Group rank as the third-largest Personal Lines property and casualty group in the United States. Farmers is also a leading insurer of small- and medium-sized businesses and operates a large Life insurance company as well as a rapidly growing financial services company (Farmers Financial Solutions®). Farmers is a national insurance company, and has been a leader in the insurance industry for over 80 years. A Farmers agent provides customers with valuable and reliable services, backed by a company that will be here tomorrow and when you are in need.
New Tech Systems, Inc. — New Tech Systems is a wholly-owned Texas Corporation established in May 1996. Since then, New Tech has developed into the industry's largest and most reputable manufacturer of electronic tubular inspection systems and related pipe service equipment. We pledge to run an honorable company and will constantly and diligently work to improve our efforts to provide the best equipment, the best services, and the best attitudes of any pipe inspection equipment supplier. As an employer we are proud to have long-term employees for 15+ years. Loacted between Midland and Odessa for ease of both cities. Check us out at 1100 S. FM 1788; south of Hwy 191
Medical Center Hospital — Medical Center Hospital shares your professional standards and will provide the support you need to achieve your full potential. Imagine working in an environment with wonderful people who truly care about each other, just as they care about their patients. Medical Center Hospital promotes a positive work/life balance and an enriching team driven employment experience that includes a competitive salary, benefit and retirement packages.
1st Staffing Group USA — 1st Staffing Group USA provides it's staff with a work environment conducive to providing the highest quality temporary and permanent job positions to it's associates while operating a professional, safe, and drug and alcohol free work environment. Our mission further extends to our clients by providing the best-qualified temporary or permanent associate possible to fulfill all of their staffing needs. 1st Staffing Group USA will strive to operate it's business in a manner that promotes the highest integrity, moral, and ethical standards of any company in the staffing industry.
Rhino Linings of Odessa — Rhino Linings of Odessa * Come by and see us at 550 E. Yukon; Odessa, Texas 79762 Call: 432-614-6608 Rhino Linings®is the consumer rated #1 spray-on truck bed liner brand. Our spray-on Rhino liner bed liner products are backed by our Nationwide Warranty Program. In addition to truck bed liners, Rhino Linings products are used as a protective coating for a variety of vehicle applications. Benefits to Customer: • Excellent slip resistance… #1 reason it's the most popular product! • Good impact resistance • Excellent abrasion resistance • Excellent corrosion resistance • Good chemical resistance • Reduces noise from vibration and impact • Full color range available with UV top coat Typical Applications • Truck beds – everyday use • Vehicle interior and exterior • Vehicle accessories such as grille guard, side step, etc... • Decks/Patios (from wood to concrete) • Floors such as walk-in coolers and freezers (recommend broadcast media for non-slip flooring) • Stairs • Horse/Livestock trailers • Sports vehicles
CSG — Candidate Sourcing Group provides sourcing and recruiting services to small and medium businesses. We are always on the lookout for top talent in a variety of industries including restaurant, retail, hospitality, engineering, information technology, sales, healthcare and education.
Saulsbury Industries — Saulsbury provides engineering, general construction, electrical & instrumentation, and fabrication to heavy industrial markets nationwide. Saulsbury is able to provide turnkey, grass-roots, and EPC projects to clients nationwide. Saulsbury has been providing comprehensive, tailored services to a diverse energy sector for more than 45 years, with offices across the United States. Saulsbury has recently employed as many as 1,500+ personnel with annual volumes in excess of $250 million. Saulsbury is capable of handling projects in size from under $100,000 to over $100 million.
AT&T — AT&T is bringing it all together for our customers, from revolutionary smartphones to next-generation TV services and sophisticated solutions for multi-national businesses. For more than a century, we have consistently provided innovative, reliable, high-quality products and services and excellent customer care. Today, our mission is to connect people with their world, everywhere they live and work, and do it better than anyone else. We're fulfilling this vision by creating new solutions for consumers and businesses and by driving innovation in the communications and entertainment industry. We're recognized as one of the leading worldwide providers of IP-based communications services to businesses. We also have the nation's fastest mobile broadband network and the largest international coverage of any U.S. wireless carrier, offering the most phones that work in the most countries; the largest Wi-Fi network in the United States based on branded and operated hotspots; and the largest number of total broadband connections in the United States. And we're making huge advances in the entertainment and communications industry. For example, we've expanded our video offerings to include television services such as AT&T U-verse® TV and AT&T|DIRECTV. It's part of our "three-screen" integration strategy to deliver services across the three screens people rely on most — the mobile device, the PC and the TV. As we continue to break new ground and deliver new solutions, we're focused on delivering the high-quality customer service that is our heritage.
Schwan's Consumer Brands, Inc. — Schwans Consumer Brands, Inc. One walk down the frozen-food aisle and you can see Schwan's Consumer Brands, Inc. has a product for every taste. It takes a lot of great ideas and products to be a leader in the frozen-food aisles of grocery, warehouse, club and convenience stores throughout North America, and Consumer Brands has achieved just that. With innovative brands like Red Baron®, Tony's® and Freschetta® pizzas, Mrs. Smith's® and Edwards® desserts, Pagoda Express™ specialties and Larry's® potatoes, it's easy to see why consumers love our food.
United Blood Services — United Blood Services is a non-profit Blood Bank.
Lowe's — We're looking for pioneering spirits! Are you driven by potential? We are too! Since 1946, we've been inspired by vision. By challenge. By "why not?" It's taken us from humble hardware beginnings to more than 1,750 home improvement stores spanning the United States, Canada, and Mexico. Today we're building a path to becoming a new kind of company. Stocked with big ideas and bold solutions. Propelled by the pioneering spirits who find opportunity in change. Are you ready for the journey?
Law Office of Glen Halsell — Our office is needing a part-time bilingual receptionist from 1-5pm with good clerical and communication skills. Applicants must be able to work flexible hours.
TruGreen — Commercial Sales Representative · Achieve sales goals and executes sales plans to small to large businesses such as property managers, school systems, sports facilities, government facilities, restaurants, banks or any company in need of superior lawn care products/services · Presenting proposals for lawn care services and programs along with obtaining long term contracts · Generates new business to business (B2B) sales revenue by prospecting and adding new commercial customers · Negotiating price and design by using our company iPad · Generating leads through utilizing a CRM system to manage projects and opportunities, contact information, forecasting reports etc · Project management duties of implementing the coordination of multiple service departments